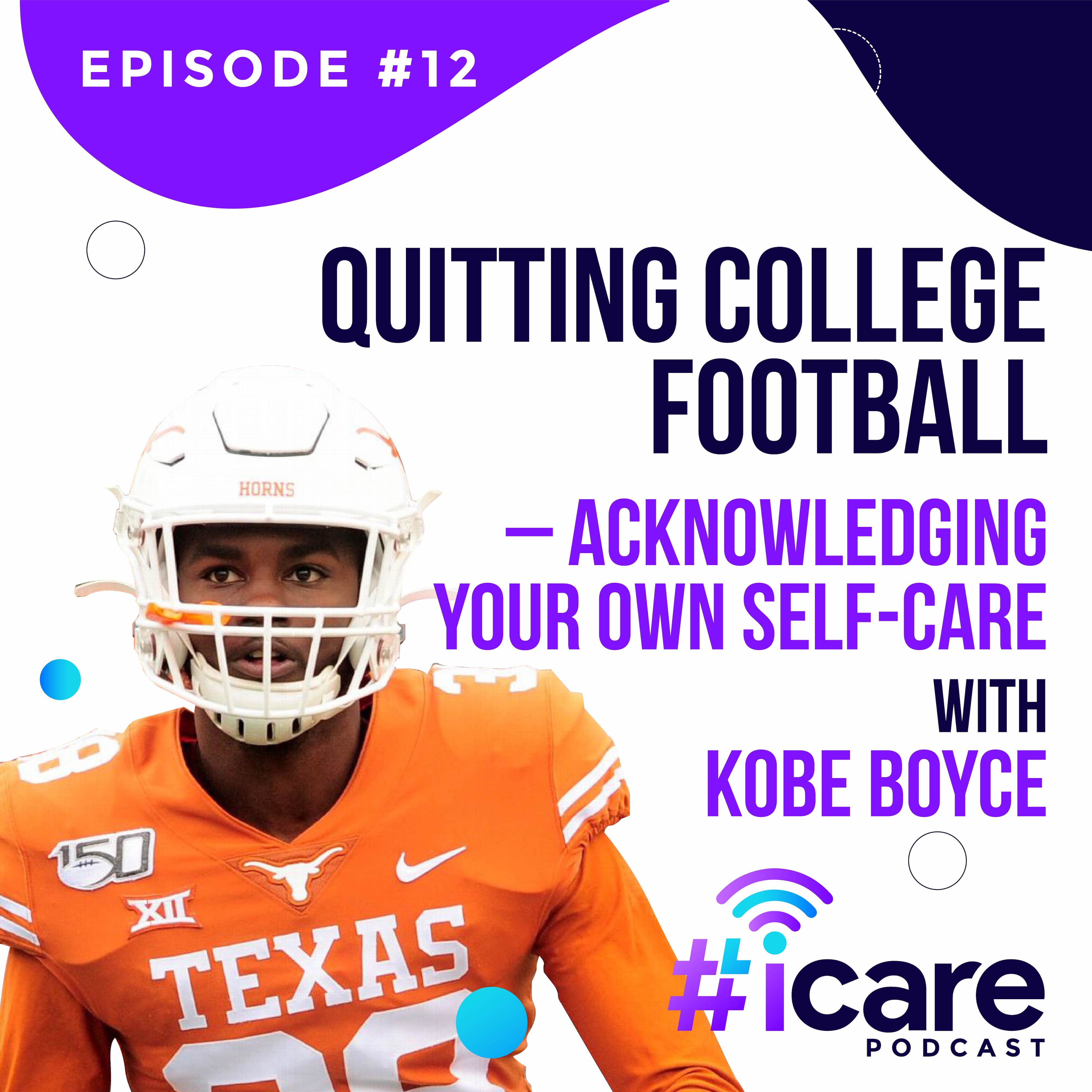 What happens when you're doing something you're incredibly talented at, but it doesn't suit your mental health? Take Kobe Boyce, who I got to sit down with for this weeks episode. College recruited cornerback for the Texas Longhorns football program - but his mental health was more important, so he decided to quit the program to make sure HE was okay. Listen to his inspirational story of why, now! 
Make sure you subscribe, follow, rate, review - or whatever else you feel like doing if you enjoy what we're doing! We love hearing about how we're doing especially this early into the process.
If you have topic ideas, or you want to comment on the show anonymously, or you even want to be on the show as a guest to tell your story and talk about issues that mean something to you; send me an email at
podcast@hashtagicare.com
And remember, we love you. Take care, #icare.
Join the movement!